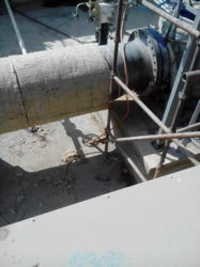 Non Shrink Grout
Product Description
We are Manufautrer and supplier of Non Shrink Grout.
ADVANTAGES
Quality controlled and factory made to give a consistently high quality product.
Excellent workability.
High adhesive properties. Shrinkage resistant.
Mix by hand or electrical mixer.
Reduces wastage.
Suitable for interior or exterior use.
Strengths greater than that of the AAC block itself.