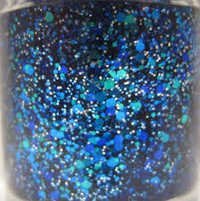 Glitter Lacquers
Product Description
With an aim to fulfill diverse requirements of clients, we are engrossed in providing elite Glitter Lacquers. These lacquers are processed with the use of advanced methods under the prudent observation of skilled professionals. Also, the provided lacquers are admired to be applied on decorative items like photo frames, vases, kandeels, metals etc. Clients can get these Glitter Lacquers from us in airtight packaging options.
Key points:
Non toxic
Standard shelf life
Known for excellent glittering property
Ideal to be applied on ornaments
BOND & BOND
HIGH GLOSSY AND MATT FINISH LACQUERS
Acrylic , Epoxy, Amino, Polyurethane based water and solvent diluted lacquers for coating of metals, cement walls, cement board, RCC & wood floor coatings. This lacquers coating are formulated for waterproofing & weatherproofing, resistance to abrasion, acids, alkalis, saline weather, solvents, chemicals, mould, algee and fungus growth. It forms joint less finish coat in heavy duty coating system for metal, wood, concrete and masonry surfaces for exterior and interior use.
WHERE TO USE:-Use On wood, metal, Terrace, Appliances, Machineries, wall, wooden and Rcc floor, Swimming pool, Electric & electronics instruments, For Paver block and Tiles.
METHOD OF USE:- (1) SURFACE PREPARATION:- Surface should be Dry, clean, even and free from dust, dirt, paint, rust, Algee, grease, soluble salt, or other contaminations and Damp free. For cleaning use hand or power tools and cleaning chemicals / paint remover and then use rust remover or sand blasting wherever required.
(2)Apply putty if required
(3) Apply first primer thin coat on clean & dry surface
(4) Apply second & third coat on first coat
(5) Stoving should be done for stoving lacquers.