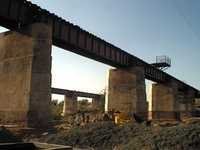 Concrete Bonding Adhesive
Product Description
Owing to our diligent team of professionals, we are able to offer the best grade Concrete Bonding Adhesive. Acclaimed for its longer shelf life, this adhesive is widely used for sealing of cracks, bonding new concrete to old concrete etc. Known for its extended shelf life, the provided adhesive is processed using quality-approved chemical compounds by experts. Finding its wide application in dam, bridge and other construction works, this Concrete Bonding Adhesive can be purchased from us at economical rates in several packaging options.
Key Points:
Free from impurity
Resistant to chemical
Accurate composition
Excellent adhesion

BOND & BOND
(Epoxy Resin-ER-200 & Hardener-PR-140)/
Super power room temperature curing modified system are a specially developed from Besphenol and Epichlorohydrin for high build coating, Bonding, adhesive grouting and mortaring application. The hardener for curing of epoxies are used like polyamide, polyamines and polyamidoamines for different application and required properties and curing time.
A versatile system are success of their following properties:-
Excellent adhesion to many materials
Excellent resistance to chemicals, heat and moisture
Negligible shrinkage
Good mechanical and electrical properties.
APPLICATIONS:-
1.Protective coatings:- corrosion protection of metal and concrete.

2. Industrial Heavy duty Floorings:- For requirement of highly impact resistance, chemical resistance and maintenance and dust free properties.

3. Grouting for Machine Foundation, Bridges, Dam:- For the strengthening and leakage stopping etc.
4. Sealing of cracks and bonding of old and new concrete and for waterproofing: - Sealing of crack by pressure grouting for waterproofing and improve the strength of structure. Bond for old and new concrete surface, etc.